SUMMARY VITA FOR NANCY HATCH DUPREE / Mohammad Afzal Zarghoni
Updated September 10, 2017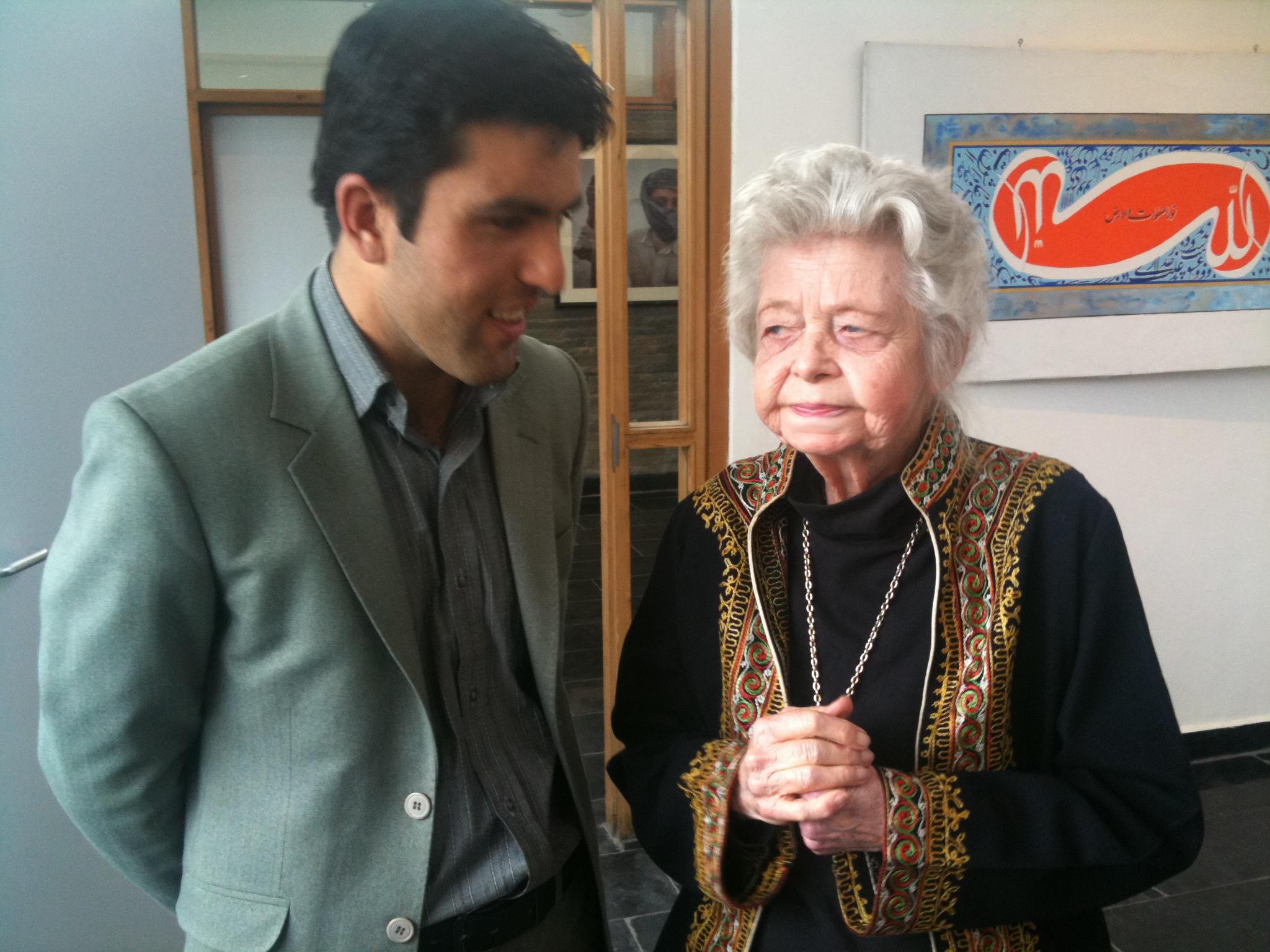 SUMMARY VITA FOR NANCY HATCH DUPREE
 Came to Afghanistan in 1960s.
2011 – Septermber 10, 2017 Executive Coordinator Afghanistan Centre at Kabul University (ACKU)
2006-2011       Director ,Afghanistan Centre at Kabul University ACKU, formerly ARIC established in Peshawar in 1989.   ACKU collection now numbers over 70,000 documents related to Afghanistan.
Widow of Louis Dupree, archaeologist of the pre-history of Afghanistan.
Advocate for restoration of historic buildings such as  National Museum and Bagh-e-Bala, National Archives,5 publications for the Afghan Tourist Organization1963    The Valley of Bamiyan, 2nd edition
1955    Historical Guide to Kabul1966    Herat: A Pictorial Guide
1967    An Historical Guide to Afghanistan Japanese edition, 1974; 2nd edition 1977les,
1993The National Museum of Afghanistan: an illustrated guide1993.   Sent by UNOCHA to report on status of Kabul Museum; Herat Museum and sites; Mazar-i-Sharif and Ghazni museums
1993    A founder of SPACH, the Society for the Preservation of Afghanistan's Cultural Heritage
Member several conferences on Afghan Heritage for UNESCO in Paris and Kabul
Speaker on history of Afghanistan, status of Afghan women, Afghan cultural properties in UK,USA, Sweden, Norway, Italy, France, Germany, Pakistan, Kabul
Liaison with numerous international organizations interested in the renovation of the Kabul Museum.
1993-present.  Consultant to the BBC's producers of the long-running New Home, New Life  program).  Presently on Board of the Afghan Education Production Organization (AEP0, successor to Afghan Education Projects), launched in April 2012 as an independent organization.  AEPO functions as the BBC Media Action implementing branch in Afghanistan. .
2005  Wrote radio scripts for radio youth programs on the history of Afghanistan starting with pre-history.  Twenty-one episodes aired by Media Support..
Author  of +155 magazine articles and chapters in books on various aspects of Afghanistan – including women, education, politics, economy, cultural heritage; published in different countries, including Europe, USA, Scandinavia, Latin America, Japan, Australia and New Zealand.  2010: Afghanistan Over a Cup of Tea, book of 58 essays written for the Swedish Committee of Afghanistan magazine Afghanistan Nytt in Stockholm; 2nd edition 2011 with additional 12 essays.
Awards
 2012, 4 September  Gauhar Shad Award presented by Minister of Women's Affairs, Dr. Hussain Banu Ghazanfar, in recognition of her long years of inspiration and support to the women of Afghanistan.
 2011, May.  Scone Foundation, New York.  Archivist of the Year Award in recognition of contributions to preserving the memory of Afghanistan's heritage through the collection, maintenance and sharing of archival material.
2010, 29 June. American Libraries Association, Washington, DC. Presidential Citation for International Innovation to ABLE for …strengthening litereracy efforts…leadership in creating and supplying educational materials….preserving Afghan culture and history….establishing libraries as cultural and educational resources.
2008, April.  Order of the Star of Italian Solidarity.  For relentless commitment to promote culture and admirable action in favor of peace and stabilization… extraordinary role in further strengthening the relations between Italy and Afghanistan.
2006, May   Islamic Republic of Afghanistan.  Gold Malalai Medal for long-standing efforts to aid the Afghan people in the fields of education and cultural preservation.  Presented by King Zahir Shah at Arg
2004, June.  .Williams College, USA.  Honorary LLD
2000, March. Afghan Women's Network, Peshawar.  Honor Certificate in recognition and appreciation of her long time humanitarian services for Afghanistan and her special contribution towards Afghan women group mobilization and motivation.
1987, September (with Louis Dupree).  International Rescue Committee.  Bronze medal awarded in appreciation of services rendered to the cause of Afghan refugees .
1987, May.  Society of Woman Geographers.  Outstanding achievement award in recognition of an outstanding contribution to lasting benefit to Science, the Arts and Humanity.